Vintage Stacy Adams Shoes
Note: These Vintage Shoe Photos Are Not Items Currently Offered for Sale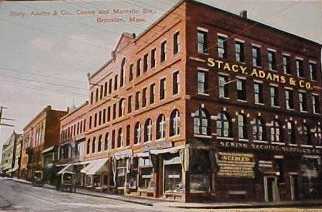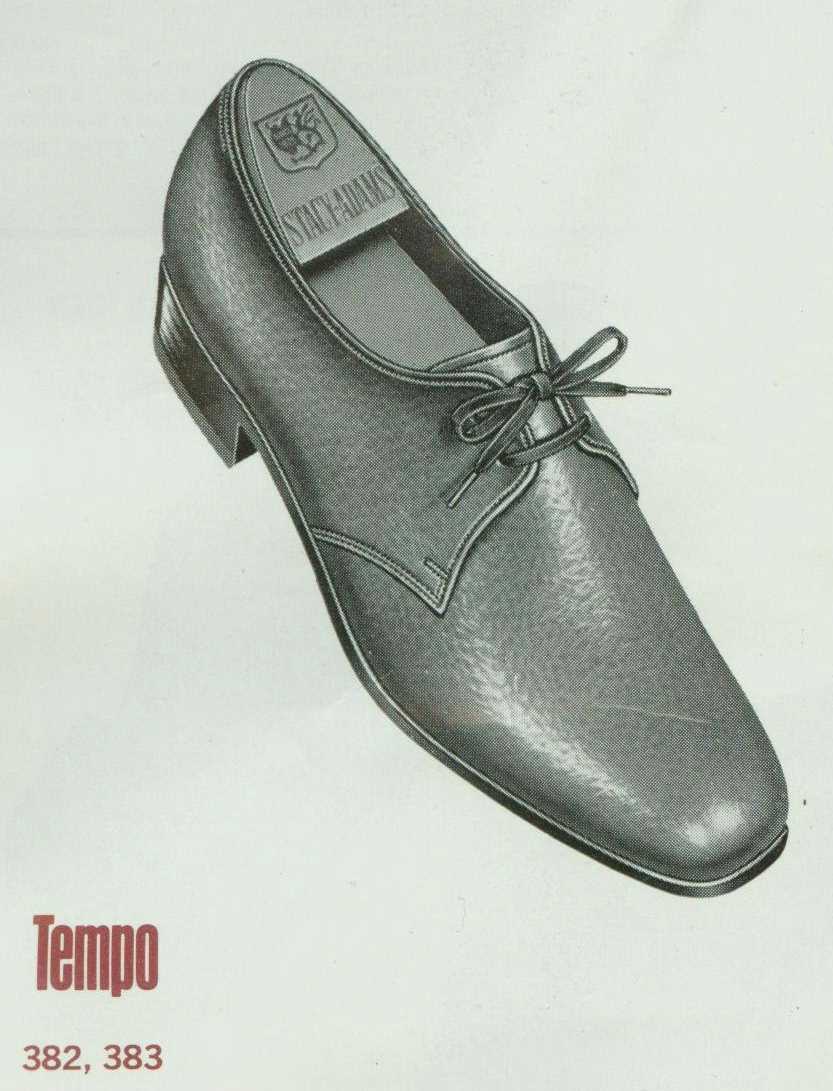 This Stacy Adams shoe is still produced today. To my knowledge it is available in Black, Brown, and Burgundy and retails from about $70 to $90. If interested let me know and I can order it from Stacy Adams for you. I have the similar shoe shown below with leather and patent leather.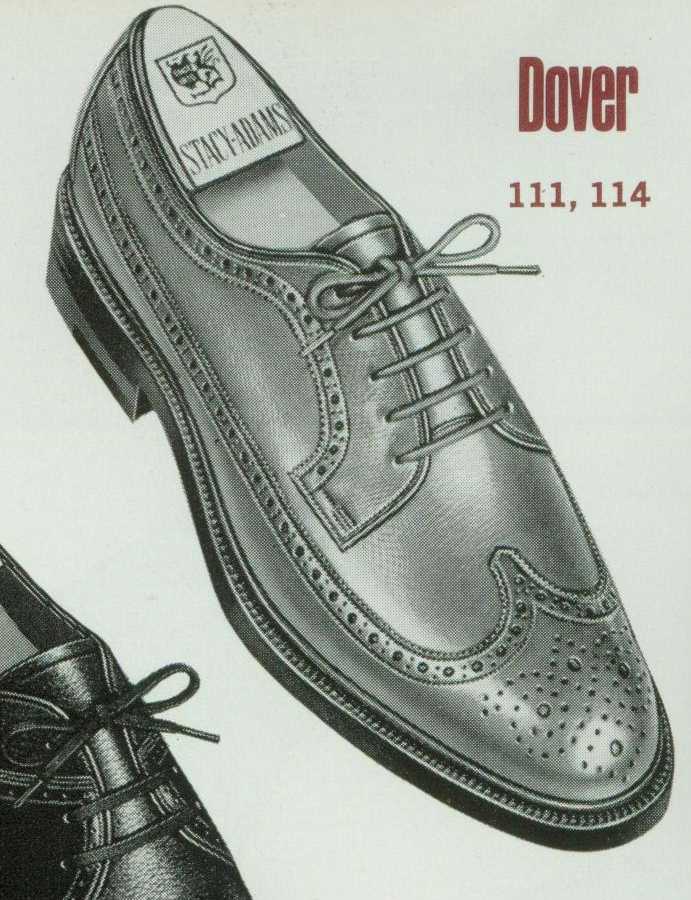 This shoe is probably one of the most popular styles in the world. I call it the old "Insurance Man Shoe."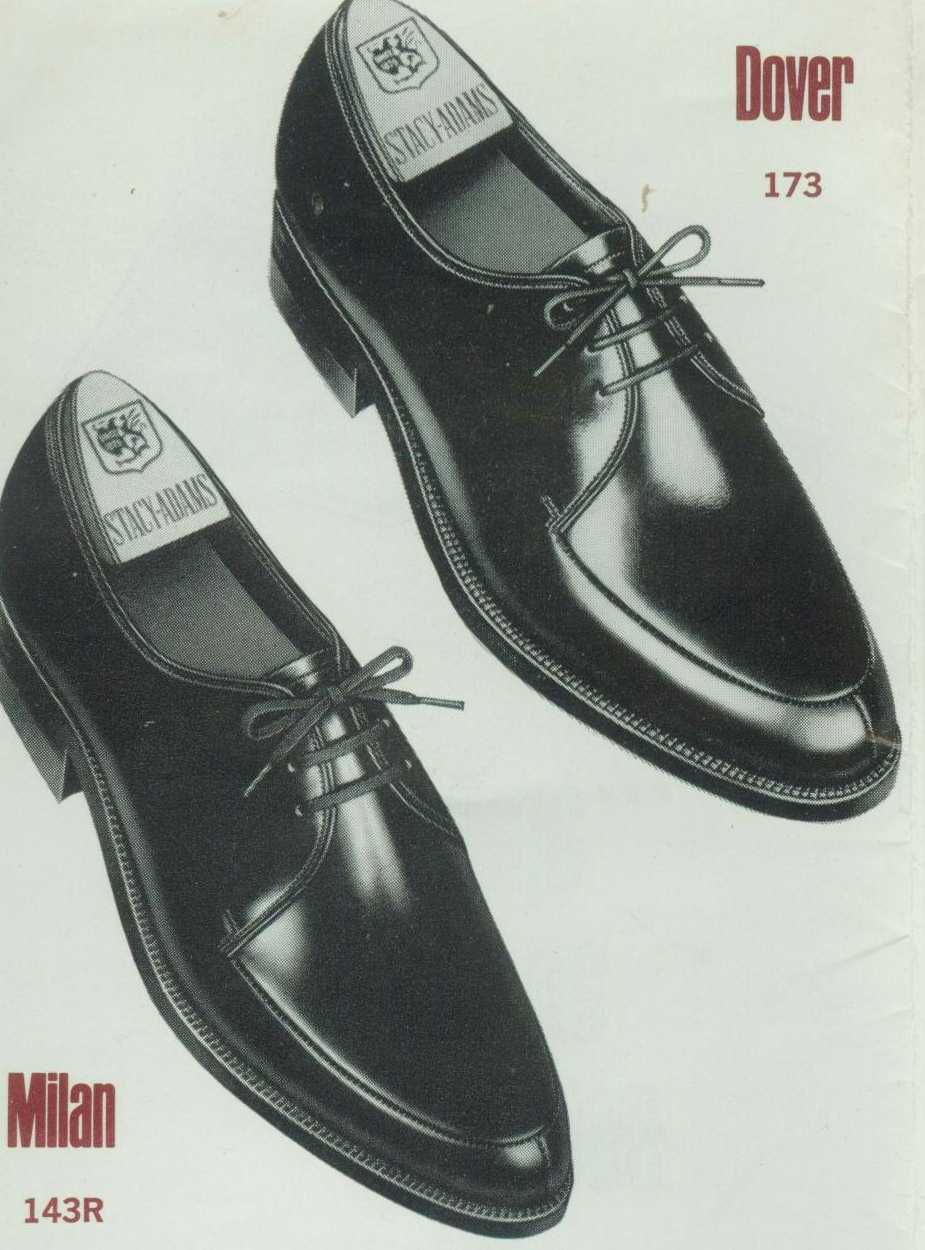 The shoe above-left, now called a split toe, is now again available from Stacy Adams. Let me know if interested and I can get it ordered for you.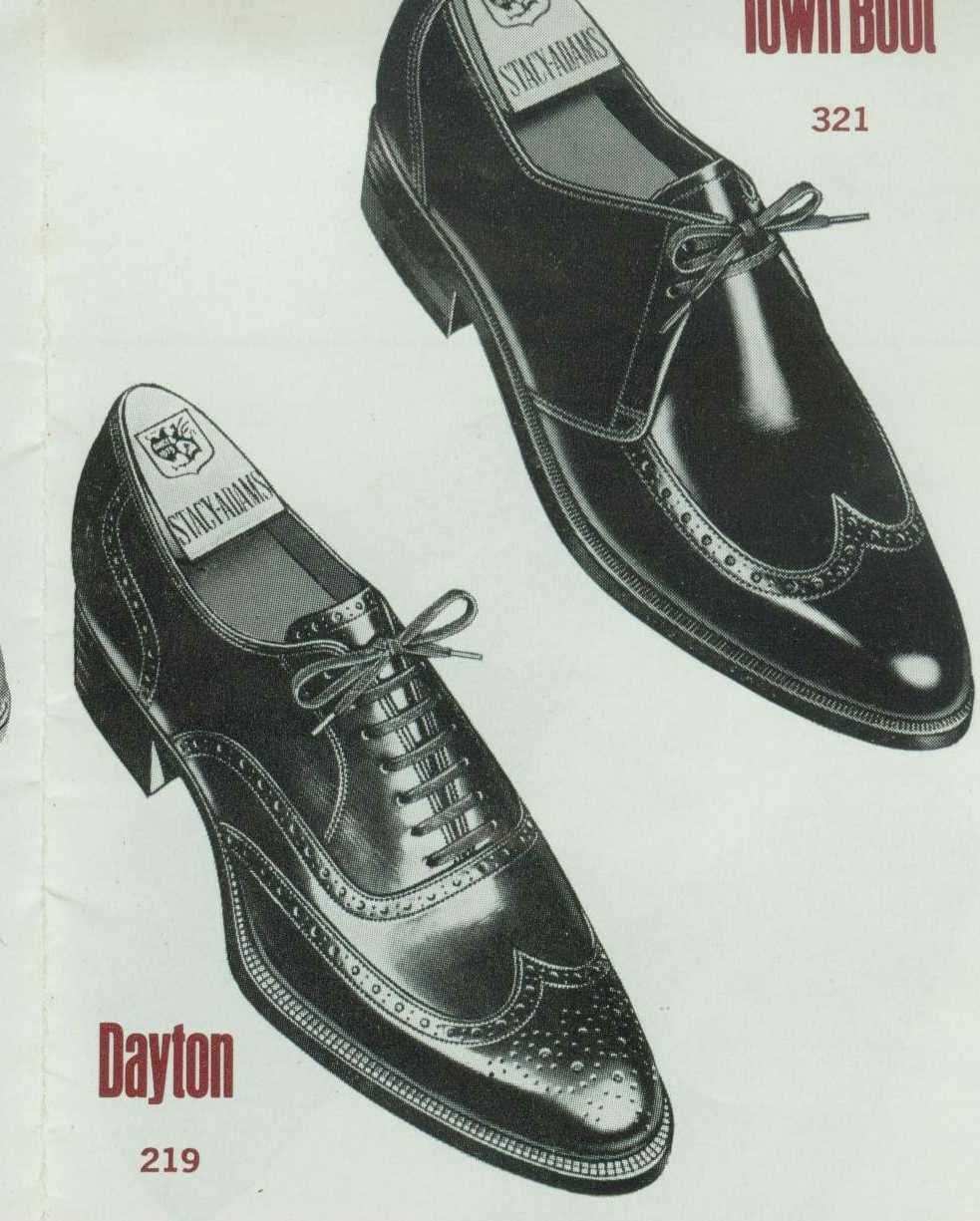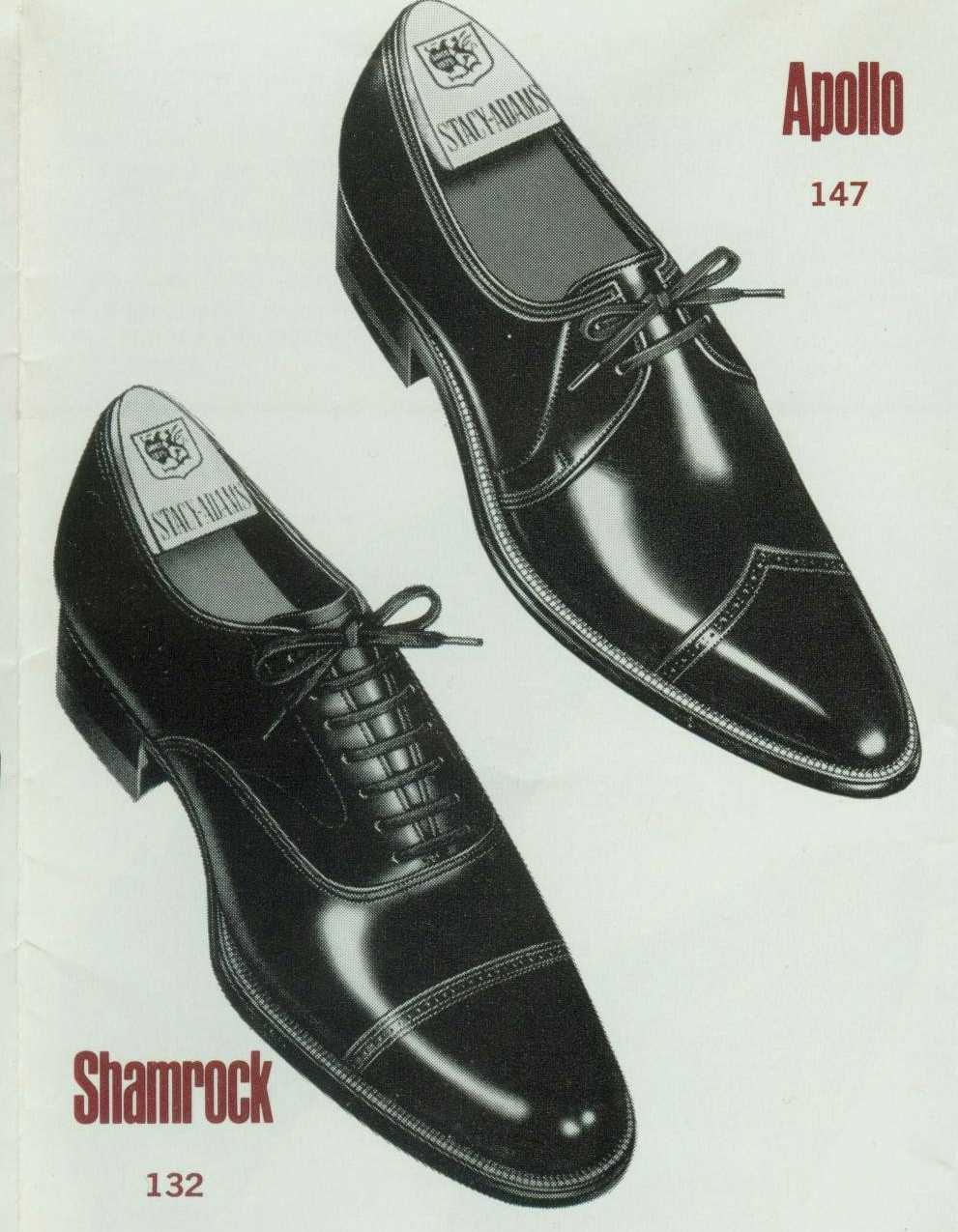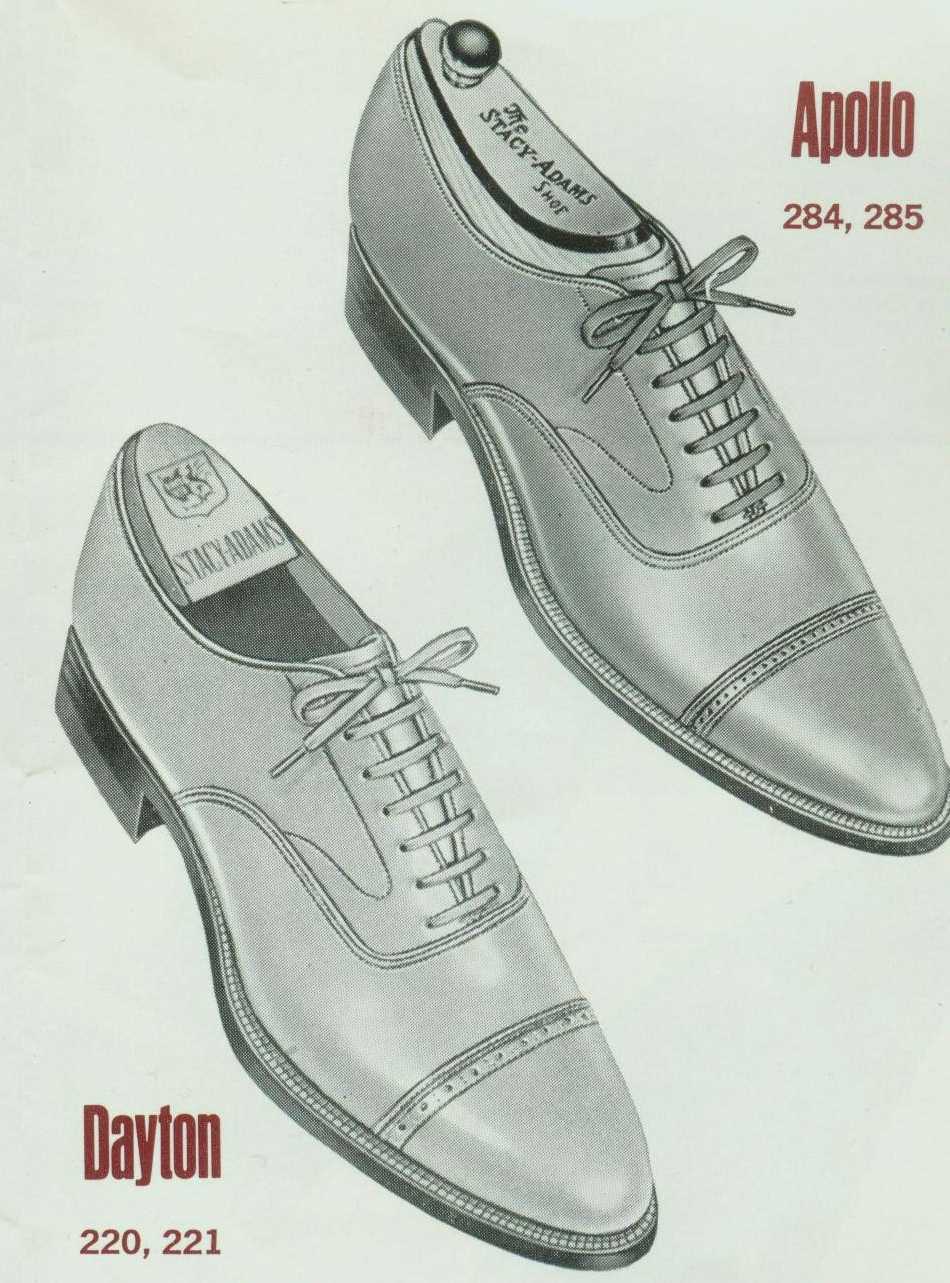 The Dayton shown above-left, I believe is still available from Stacy Adams. I have these in black, shown below.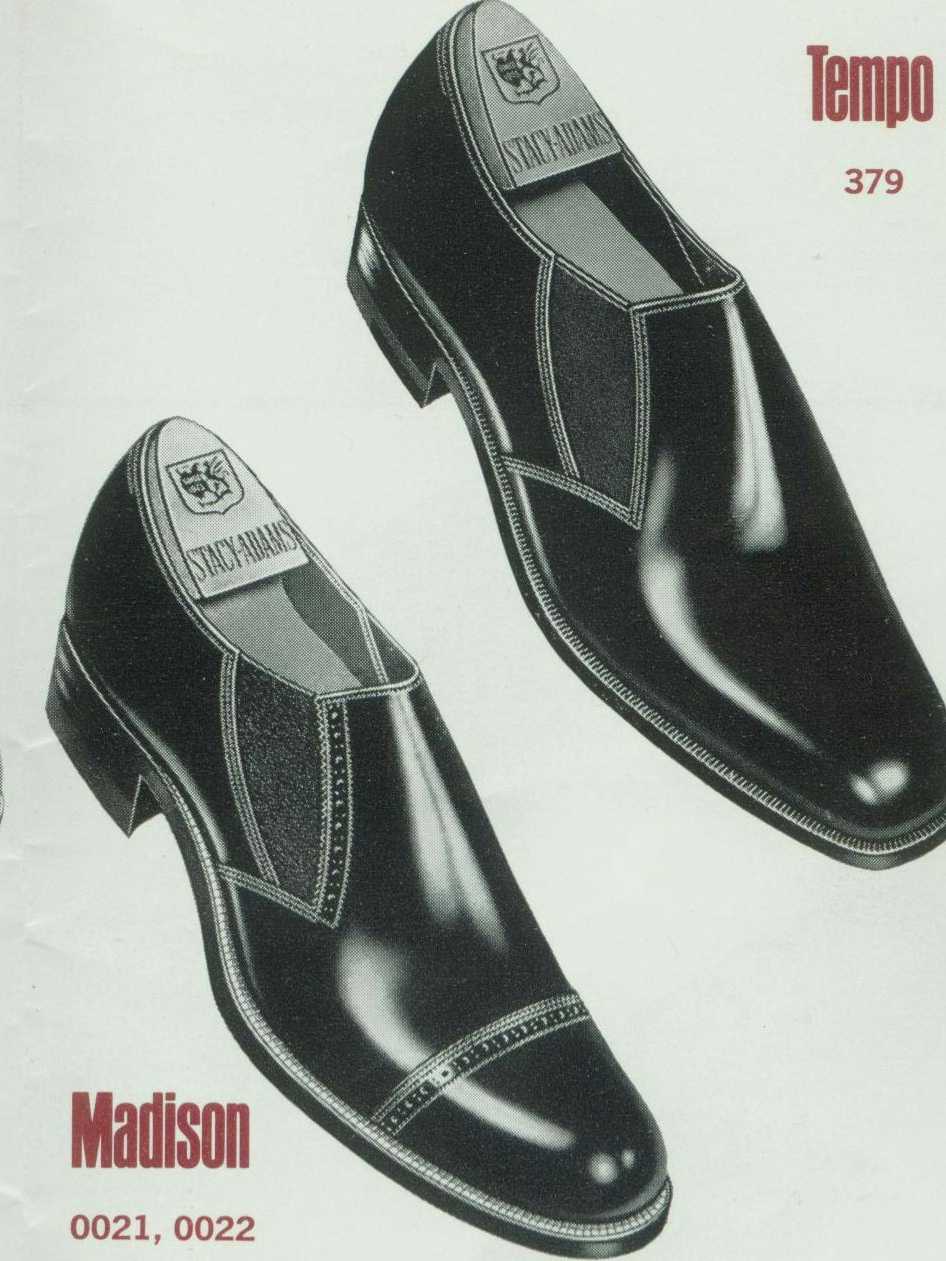 The Tempo, which I don't believe is now carried by Stacy Adams, can be gotten in a similar shoe from Giorgio Brutini. If interested, let me know and I will see if I can get it for you. They are as shown here below in olive green
The Madison Shown above-right is still offered by Stacy Adams today and in many colors. Below is a pair pictured in black.
Oxford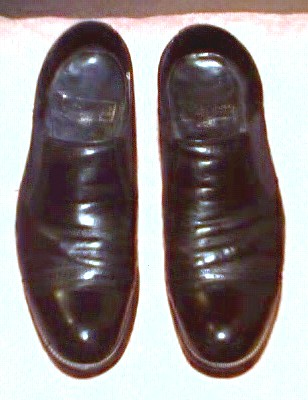 Slip-On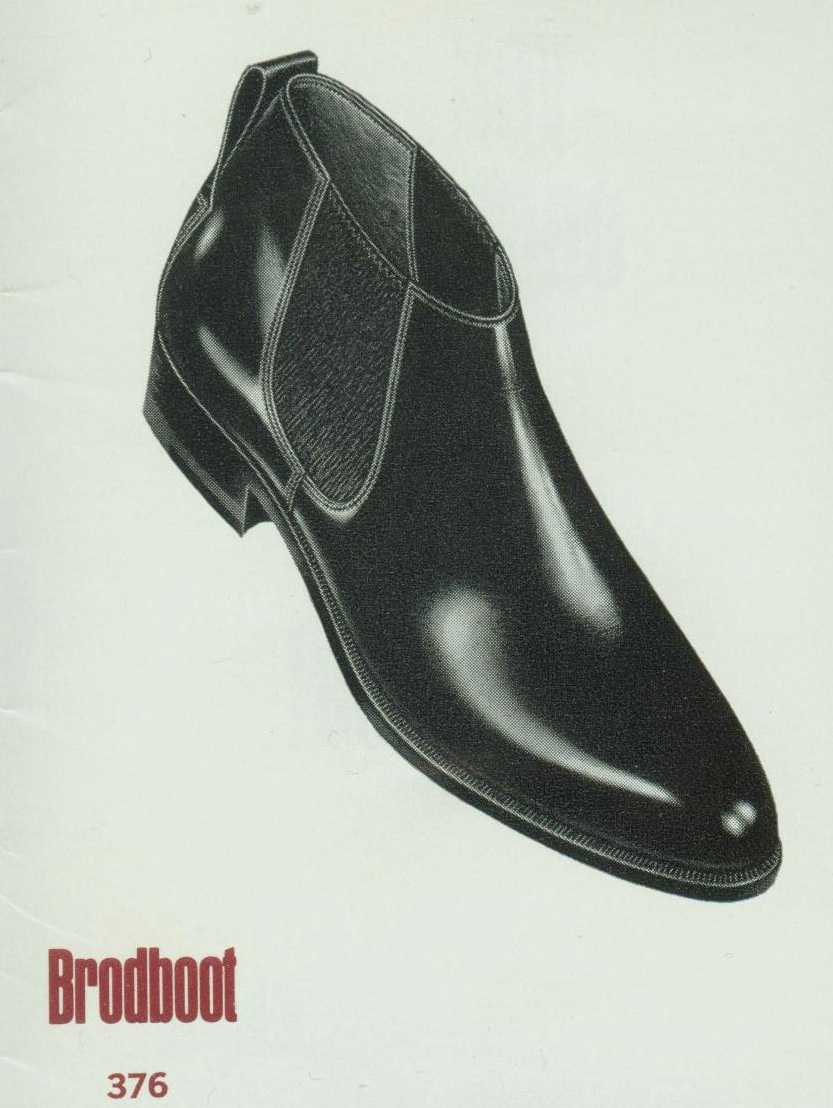 Although the Milan shown above-left is no longer offered by Stacy Adams, a very similar version can be purchased in this wing-tip slip on pictured below in brown.