<![if !vml]>
<![endif]><![if !vml]>
<![endif]>
vintage sheer socks, vintage tnt socks, vintage thick n thin socks, vintage sock photos, chuch socks, sheer church socks, deacon socks, deacon jones socks,
Vintage Men's Sheer Socks
Updated: 01/07/06

Sheer TNT's from Church Photos c. 1968. Rev. Watkins (lower center) at Mt. Sanai Baptist Church in (then) Nansemond County, Virginia (now) Suffolk, Virginia

<![if !vml]>
<![endif]>
TNT Socks Standing Out (above & below -- enlarged photo) at Baptist Conventions. Photo from Ebony Magazine -- December 1964 -- P. 146

Sheer Socks (above far left and below left). NAACP Awards from Ebony Magazine -- July 1964 -- P. 58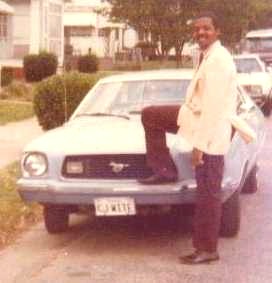 <![if !vml]>
<![endif]>Shown Above C. J. -- "The Sock Man", taken in 1983 around Easter. Modeling Burgundy Pierre Cardin Sheer OTC Socks and Black John Hardy Pointed Toe Shoes (at that time wearing a size 10 1/2). C. J. is Standing by his 1974 Ford Mustang II.

As you can see this page is just getting started. If you have genuine photos of vintage sheer socks, at least 15 years or older, forward them to me for posting. Be sure to give info on the time period from which they were worn and where photos is from.
Click on Vintage Sheer Sock Photos