Almost Vintage, From 2003 -- The First SMSS Video!
You will get to see almost 3 hours of footage of myself and other models showing off some of the products of The Sock Man Socks. This video is strictly an amateur video, but is provided to show you a more close up view of just how the socks carried by The Sock Man Socks really look on your feet. Sometimes photos do not do the socks justice, so thus I have created this video. There is no violence or pornographic images on this tape, however there are a couple of scenes where underwear are modeled which may not be for a younger audience. I hope you do decide to purchase this video and this is just the beginning. There will be others to follow soon.
The following photos and video are from the movie but in no way are a true view of the clarity of the video itself. They are digital pictures taken of the actual video as it was being viewed on TV, so they are not as clear as the actual video quality.
Because this movie was shot in 2003 some items appearing in video are no longer available for purchase.
Click on Box Below Photo to See Video Clip
Note, the quality here is not as good as that of the actual movie.
Above and Below, C. J., Models Item# TNTBLK-O and Black Giorgio Brutini Shoes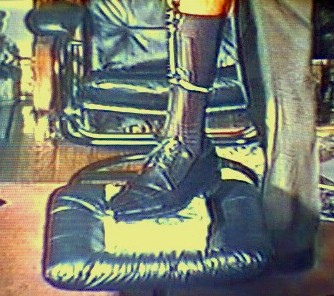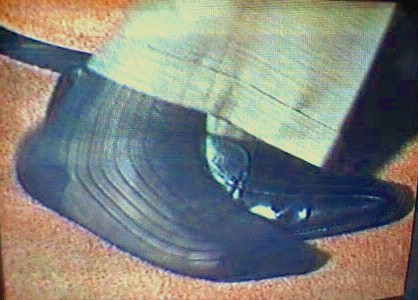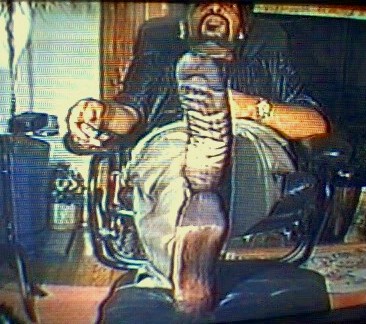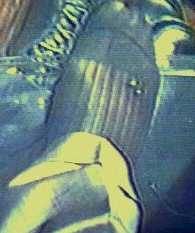 Above Model, Curt in Sheer Socks in Olive. Below, Curt & C. J. in an Informal Fashion Interview.
Below are Shots of C. J. taken from Video modeling Various Socks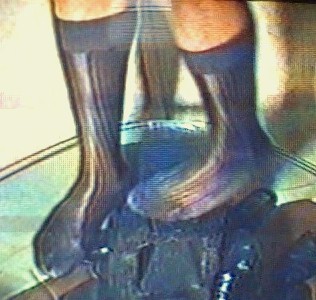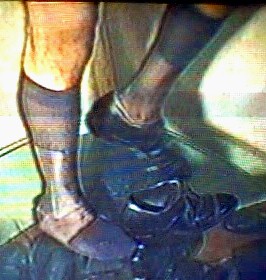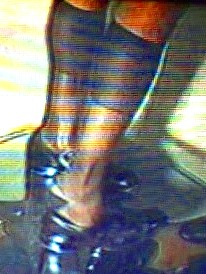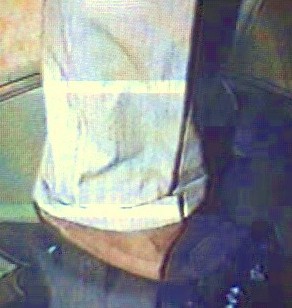 Ok, There You Have It! So Purchase Your VHS Copy Today!
$20.00
Item# TNTBLK-O-V001
or FREE with Sock Merchandise Total of $100 or more
Shipping & Handling $3.00 U. S. // $6.00 International per Video