Metal Studded Socks.
Available in Several Colors of Studs
New Silver Studded Socks!!! Get Studs on Your Sheer Nylon Dress Socks!!! Add a New HOT Flare!!!
Silver Studs Placed on Both Sides of Your Socks.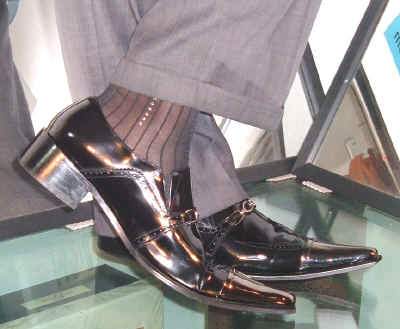 Great for that Special Occassion!
Also Other Designs & Styles of Socks Available Based Upon Request.
Above Silver Studs Added to Over The Calf Thick N Thin Socks.
Item#: TNRBLK-O-SILV-STUD-2X4MM
Price: $21.00 / Pr. (OTC As Shown)
$20.00 / Pr. (Mid-Calf Length)
$19.00 / Pr. (Ankle Length)
Click Above to View This and More Thick N Thin Socks