Live Chats
Ever just want to chill and chat? I do it all the time. As most of my friends know, I love to talk. Below are the links to several Chats available. This is how it works. Simply click on the link of the person whom which you would like to chat. Once you arrive to their Chat Page, follow the instructions for setting up a chat. All chats must go through The Sock Man Socks virtual switchboard.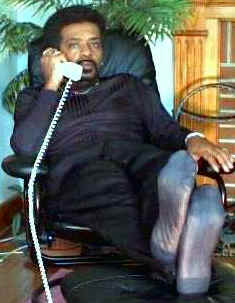 C. J. of The Sock Man Socks
Click on the Above Photo to Setup a Chat with C. J.