jw's thrift store, james watson thrift store, jw clothes, jw used clothing, jw flea market items, clothes worn by jw, clothes worn by james watson,
JW's Flea Market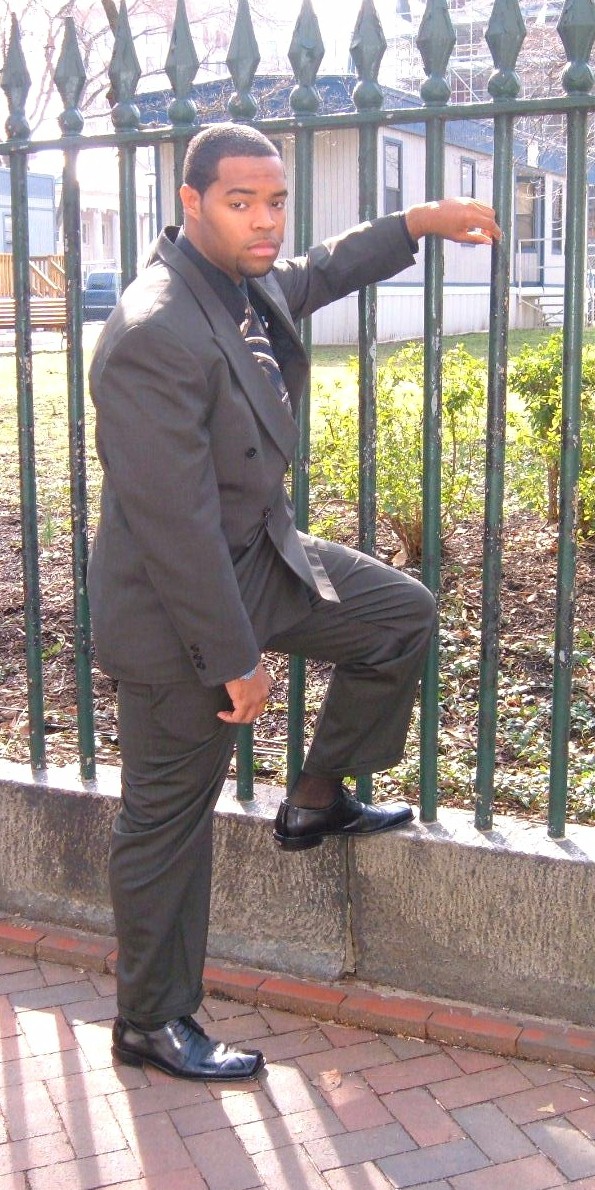 Items for Sale Listed Below!
B. O. G. O.
All Flea Market Items: Buy 1, Get 1 Free!!!
Buy 1 Item and Get another Item of Equal or Lesser Value FREE!!! Just Pay Related Shipping & Handling!!!
[James_Watson//MAIN/Page_In_Page/SMSS_Flea_Matket_Links_Page_in_Page.htm]
James E. Watson, Model
The Sock Man Socks & Shoes
Updated 03/11/11
Click Photo Below for JW and All Other Model Socks for Sale
Welcome to JW's Flea Market
| | | | |
| --- | --- | --- | --- |
| Item#: | JWFM-0001 | Item#: | JWFM-0002 |
| Color: | White | Color: | Red |
| Description: | Delta Pro-Weight -- 2006 NBA Miami Heat "Champions" Cut-Off T-Shirt | Description | Puritan -- Plaid Flannel Pajama Pants |
| Size: | XL | Size: | XL (40-42) |
| Price: | $3.00 | Price: | $3.00 |
| Quantity: | 1 | Quantity: | 1 |
| Condition: | Good | Condition: | Good |
| Modeled or Worn by: | J. Watson, Jr. | Modeled or Worn by: | J. Watson, Jr. |
| Status: | Available | Status: | SOLD |
| | | | |
| --- | --- | --- | --- |
| Item#: | JWFM-0003 | Item#: | JWFM-0004 |
| Color: | Navy | Color: | Gray |
| Description: | Fruit of the Loom Underwear | Description | Fruit of the Loom Underwear |
| Size: | L | Size: | L |
| Price: | $3.00 | Price: | $3.00 |
| Quantity: | 1 | Quantity: | 1 |
| Condition: | Good | Condition: | Good |
| Modeled or Worn by: | J. Watson, Jr. | Modeled or Worn by: | J. Watson, Jr. |
| Status: | SOLD | Status: | SOLD |
| | | | |
| --- | --- | --- | --- |
| Item#: | JWFM-0005 | Item#: | JWFM-0006 |
| Color: | Charcoal | Color: | White |
| Description: | FTL -- Fruit of the Loom Underwear | Description | Authtentic Thermal Equipment -- Long Johns (65% Cotton / 35% Polyester) |
| Size: | L to XL | Size: | 42-44 |
| Price: | $3.00 | Price: | $4.00 |
| Quantity: | 1 | Quantity: | 1 |
| Condition: | Fair | Condition: | Excellent |
| Modeled or Worn by: | J. Watson, Jr. | Modeled or Worn by: | J. Watson, Jr. |
| Status: | SOLD | Status: | Available |
| | | | |
| --- | --- | --- | --- |
| Item#: | JWFM-0007 | Item#: | JWFM-0008 |
| Color: | White | Color: | White |
| Description: | Fit Rite -- Soca Warriors -- Trinidad & Tobago T-Shirt (100% Cotton) | Description | Galaxy -- T-Shirt (100% Cotton) |
| Size: | XXL | Size: | 4XL |
| Price: | $3.00 | Price: | $3.00 |
| Quantity: | 1 | Quantity: | 1 |
| Condition: | Excellent | Condition: | Excellent |
| Modeled or Worn by: | J. Watson, Jr. | Modeled or Worn by: | J. Watson, Jr. |
| Status: | Available | Status: | Available |
| | | | |
| --- | --- | --- | --- |
| Item#: | JWFM-0009 | Item#: | JWFM-0010 |
| Color: | Red | Color: | Lt. Blue |
| Description: | AND1 Basketball -- Cotton T-Shiirt (Back "Stop Shooting! Backboards Have Feelings Too." | Description | AND1 Basketball -- Cut Off Cotton T-Shiirt (Back "Mad Game") |
| Size: | XL | Size: | XL |
| Price: | $3.00 | Price: | $3.00 |
| Quantity: | 1 | Quantity: | 1 |
| Condition: | Excellent | Condition: | Good |
| Modeled or Worn by: | J. Watson, Jr. | Modeled or Worn by: | J. Watson, Jr. |
| Status: | Available | Status: | Available |
| | | | |
| --- | --- | --- | --- |
| Item#: | JWFM-0011 | Item#: | JWFM-0012 |
| Color: | White | Color: | White |
| Description: | Foot Locker -- White T-Shirt -- 100% Cotton | Description | Hanes -- White T-Shirt 100% Cotton |
| Size: | XXL | Size: | 2XL/2XG |
| Price: | $3.00 | Price: | $3.00 |
| Quantity: | 1 | Quantity: | 1 |
| Condition: | Good | Condition: | Good |
| Modeled or Worn by: | J. Watson, Jr. | Modeled or Worn by: | J. Watson, Jr. |
| Status: | Available | Status: | Available |
| | | | |
| --- | --- | --- | --- |
| Item#: | JWFM-0013 | Item#: | JWFM-0014 |
| Color: | White | Color: | White |
| Description: | Gildan Ultra Cotton -- T-Shirt. Black Church Leadership and Family Conference -- July 23-27,2007 -- Ridgecrest, NC | Description | Puritan -- White Long Sleeve Dress Shirt (65% Polyester / 35% Cotton) |
| Size: | XL | Size: | 17 1/2 -- 34/35 |
| Price: | $4.00 | Price: | $3.00 |
| Quantity: | 1 | Quantity: | 1 |
| Condition: | New | Condition: | Fair |
| Modeled or Worn by: | J. Watson, Jr. | Modeled or Worn by: | J. Watson, Jr. |
| Status: | Available | Status: | Available |
| | | | |
| --- | --- | --- | --- |
| Item#: | JWFM-0015 | Item#: | JWFM-0016 |
| Color: | White | Color: | Khaki |
| Description: | BAT -- Big Time Clothing Company >> Birth of the Negro League Basketball T-Shirt | Description | The Road -- Casual Pants (55% Linen / 45% Viscoe) |
| Size: | 4XL | Size: | 38W / 30I |
| Price: | $4.00 | Price: | $5.00 |
| Quantity: | 1 | Quantity: | 1 |
| Condition: | Good | Condition: | New |
| Modeled or Worn by: | J. Watson, Jr. | Modeled or Worn by: | J. Watson, Jr. |
| Status: | Available | Status: | Available |
| | | | |
| --- | --- | --- | --- |
| Item#: | JWFM-0017 | Item#: | JWFM-0018 |
| Color: | White | Color: | Gray |
| Description: | Merona -- White Long Sleeve Dress Shirt (4% Spandex / 96% Cotton -- RN# 17730) >> Worn by JW in Photo Shoot -- 09/26/04 | Description | City Impact -- Casual Short Sleeve Shirt with Silver Raised Ruberized Ink Design -- (100% Polyester RN# 80406) |
| Size: | XL | Size: | XL |
| Price: | $4.00 | Price: | $5.00 |
| Quantity: | 1 | Quantity: | 1 |
| Condition: | Good | Condition: | Excellent |
| Modeled or Worn by: | J. Watson, Jr. | Modeled or Worn by: | J. Watson, Jr. |
| Status: | Available | Status: | Available |
| | | | |
| --- | --- | --- | --- |
| Item#: | JWFM-0019 | Item#: | JWFM-0020 |
| Color: | Red | Color: | White |
| Description: | Puritan -- Multi-Color Casual Short Sleeve Shirt -- (100% Viscoe Rayon -- RN# 81897) | Description | Gildan Activewear -- Ultra Cotton Heavyweight -- Golf Shirt. Virginia Baptist Convention -- 100% Cotton |
| Size: | XL | Size: | XL |
| Price: | $4.00 | Price: | $3.00 |
| Quantity: | 1 | Quantity: | 1 |
| Condition: | Good | Condition: | Good |
| Modeled or Worn by: | J. Watson, Jr. | Modeled or Worn by: | J. Watson, Jr. |
| Status: | Available | Status: | Available |
| | | | |
| --- | --- | --- | --- |
| Item#: | JWFM-0021 | Item#: | JWFM-0022 |
| Color: | Pink, White & Black Striped | Color: | Olive & Cream Tropical Design |
| Description: | Merona -- White Long Sleeve Dress Shirt (100% Cotton -- RN# 17730) >> Worn by JW in Photo Shoot -- 09/26/04 | Description | Puritan -- Short Sleeve Casual Shirt -- (100% Viscoe Rayon) |
| Size: | XL | Size: | XL |
| Price: | $5.00 | Price: | $4.00 |
| Quantity: | 1 | Quantity: | 1 |
| Condition: | Excellent | Condition: | Good |
| Modeled or Worn by: | J. Watson, Jr. | Modeled or Worn by: | J. Watson, Jr. |
| Status: | Available | Status: | Available |
| | | | |
| --- | --- | --- | --- |
| Item#: | JWFM-0023 | Item#: | JWFM-0024 |
| Color: | Camel | Color: | White & Black Hounds Tooth |
| Description: | Dress Pants with Cuff -- (100% Polyester -- RN# 66591) | Description | Madison -- Dress Pants (Part of Set with Shirt) -- (80% Polyester / 20% Rayon -- RN# 76149) |
| Size: | 38W | Size: | 42W |
| Price: | $5.00 | Price: | $5.00 Separate / Set $8.00 |
| Quantity: | 1 | Quantity: | 1 |
| Condition: | Excellent | Condition: | Fair |
| Modeled or Worn by: | J. Watson, Jr. | Modeled or Worn by: | J. Watson, Jr. |
| Status: | Available | Status: | Available |
| | | | |
| --- | --- | --- | --- |
| Item#: | JWFM-0025 | Item#: | JWFM-0026 |
| Color: | Ivory & Black & White Hounds Tooth | Color: | Black |
| Description: | Madison -- Dress Shirt (Part of Set with Pants) -- (30% Polyester / 70% Rayon -- RN# 76149) | Description | FTL -- Fruit of the Loom Underwear -- 100% Cotton |
| Size: | XXL | Size: | XL |
| Price: | $4.00 Separate / Set $8.00 | Price: | $4.00 |
| Quantity: | 1 | Quantity: | 1 |
| Condition: | Good | Condition: | Excellent |
| Modeled or Worn by: | J. Watson, Jr. | Modeled or Worn by: | J. Watson, Jr. |
| Status: | Available | Status: | Available |
| | | | |
| --- | --- | --- | --- |
| Item#: | JWFM-0027 | Item#: | JWFM-0028 |
| Color: | Burgandy | Color: | Black Denim |
| Description: | Slim Thin Vintage Style Necktie | Description | LOCO Streetgear -- Black Denim Shorts -- (100% Cotton -- RN# 82810) |
| Size: | None | Size: | 40W |
| Price: | $2.00 | Price: | $6.00 |
| Quantity: | 1 | Quantity: | 1 |
| Condition: | Excellent | Condition: | Excellent |
| Modeled or Worn by: | J. Watson, Jr. | Modeled or Worn by: | J. Watson, Jr. |
| Status: | Available | Status: | Available |
| | | | |
| --- | --- | --- | --- |
| Item#: | JWFM-0029 | Item#: | JWFM-0030 |
| Color: | Blue Denim | Color: | Blue Denim |
| Description: | Brooklyn Express -- Blue Denim Shorts -- (100% Cotton -- RN# 112091) | Description | No Boundaries -- Blue Denim Shorts -- (100% Cotton -- RN# 93706) |
| Size: | 40W / 13I | Size: | 40W |
| Price: | $5.00 | Price: | $5.00 |
| Quantity: | 1 | Quantity: | 1 |
| Condition: | Good | Condition: | Good |
| Modeled or Worn by: | J. Watson, Jr. | Modeled or Worn by: | J. Watson, Jr. |
| Status: | Available | Status: | Available |
| | | | |
| --- | --- | --- | --- |
| Item#: | JWFM-0031 | Item#: | JWFM-0032 |
| Color: | Black Denim | Color: | Blue Denim |
| Description: | Faded Glory -- Black Denim Shorts -- (100% Cotton -- RN# 96238) | Description | U. S. POLO ASSN. -- Blue Denim Jeans -- (76% Cotton / 24% Polyester -- RN# 112091) |
| Size: | 40W | Size: | 46W / 34I |
| Price: | $5.00 | Price: | $6.00 |
| Quantity: | 1 | Quantity: | 1 |
| Condition: | Excellent | Condition: | Good |
| Modeled or Worn by: | J. Watson, Jr. | Modeled or Worn by: | J. Watson, Jr. |
| Status: | Available | Status: | SOLD |
| | | | |
| --- | --- | --- | --- |
| Item#: | JWFM-0033 | Item#: | JWFM-0034 |
| Color: | Red & White | Color: | Khaki |
| Description: | Southpole -- Red & White Casual Shirt | Description | Lorenzo Latine from LIMBS Men's Wear -- Double Breasted Suit Jacket -- (%100 Wool) |
| Size: | 4XL | Size: | 44R |
| Price: | $6.00 | Price: | $6.00 |
| Quantity: | 1 | Quantity: | 1 |
| Condition: | Good | Condition: | Good |
| Modeled or Worn by: | J. Watson, Jr. | Modeled or Worn by: | J. Watson, Jr. |
| Status: | Available | Status: | Available |
| | | | |
| --- | --- | --- | --- |
| Item#: | JWFM-0035 | Item#: | JWFM-0036 |
| Color: | Olive Green & Black Hounds Tooth | Color: | Black |
| Description: | Franco Tassi Double Breasted Suit (100% Wool) | Description | Paul Rodon Double Breasted Suit (100% Wool) |
| Size: | Coat: 46R / Pants: 38W | Size: | Coat: 46/40R / Pants: 38W |
| Price: | $15.00 | Price: | $20.00 |
| Quantity: | 1 | Quantity: | 1 |
| Condition: | Excellent | Condition: | Good |
| Modeled or Worn by: | J. Watson, Jr. | Modeled or Worn by: | J. Watson, Jr. |
| Status: | SOLD | Status: | SOLD |
| | | | |
| --- | --- | --- | --- |
| Item#: | JWFM-0037 | Item#: | JWFM-0038 |
| Color: | White | Color: | Royal Blue |
| Description: | Sheer Nylon OTC Dress Socks Worn by JW to A Prom 2006. These are SMSS Item# SHNWHI-O | Description | Sheer Nylon OTC Dress Socks Worn by JW 2006. These are SMSS Item# SHNROY-O |
| Size: | Men's 10-13 | Size: | Men's 10-13 |
| Price: | $6.00 | Price: | $6.00 |
| Quantity: | 1 | Quantity: | 1 |
| Condition: | Excellent | Condition: | Excellent |
| Modeled or Worn by: | J. Watson, Jr. | Modeled or Worn by: | J. Watson, Jr. |
| Status: | Available | Status: | Available |
| | | | |
| --- | --- | --- | --- |
| Item#: | JWFM-0039 | Item#: | |
| Color: | Black | Color: | |
| Description: | SHNXHBLK-O >> Black Sheer Nylon Dress Socks Reinf. Toe and No Reinf. Heel -- (OTC). These Socks were worn in photo shoot on 03/14/09 and in filming of "JWMOD-VIDEO-DVD-031409", "JWMOD-PHOTO-DVD-031409", and New "Untitled JW Video 002". | Description | |
| Size: | Men's 10-13 | Size: | |
| Price: | $20.00 | Price: | |
| Quantity: | 1 | Quantity: | |
| Condition: | Excellent, Worn Once | Condition: | |
| Modeled or Worn by: | J. Watson, Jr. | Modeled or Worn by: | |
| Status: | Available | Status: | |
| | |
| --- | --- |
| More Items | To Come Soon!!! |
| | | | |
| --- | --- | --- | --- |
| Item#: | | Item#: | |
| Color: | | Color: | |
| Description: | | Description | |
| Size: | | Size: | |
| Price: | | Price: | |
| Quantity: | | Quantity: | |
| Condition: | | Condition: | |
| Modeled or Worn by: | J. Watson, Jr. | Modeled or Worn by: | J. Watson, Jr. |
| Status: | SOLD | Status: | Available |
Sock Man Socks & Shoes Home Page